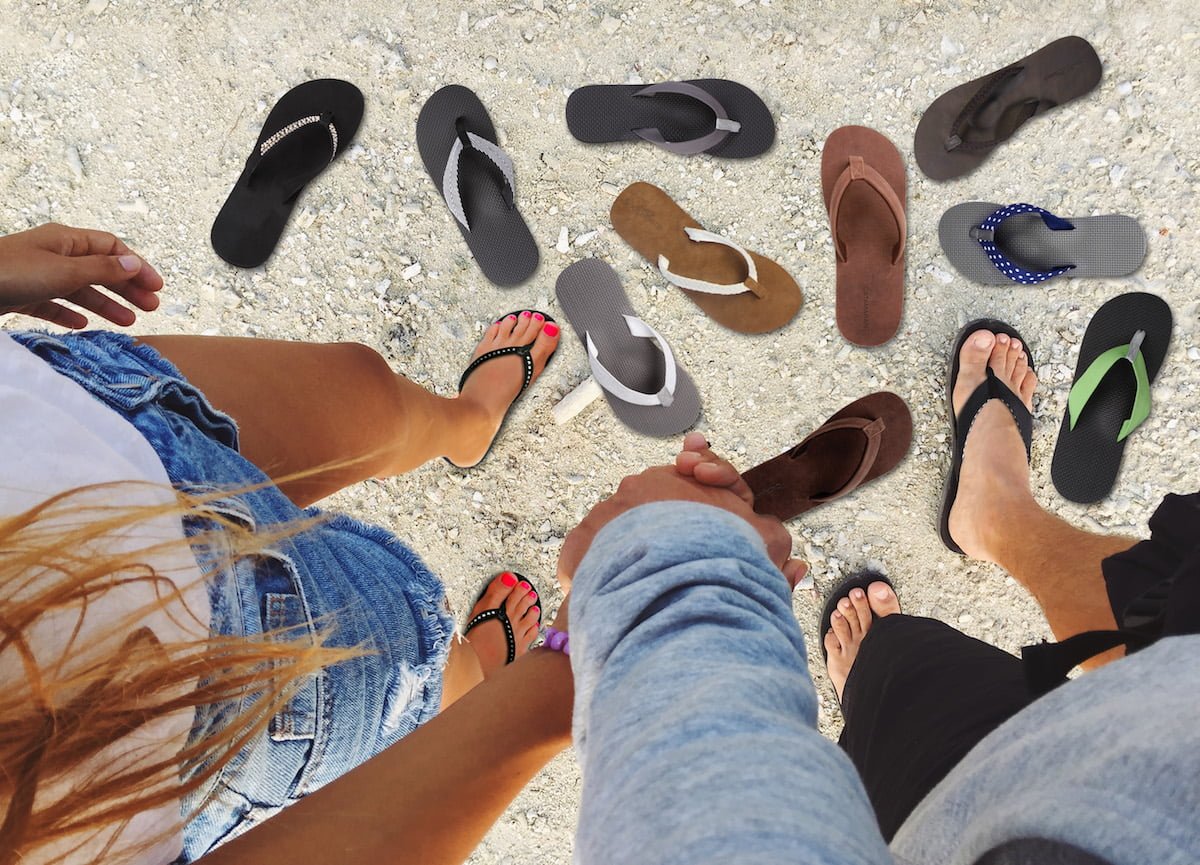 After months of having our feet hidden in shoes and boots, it's finally time to show some toes and wear summertime shoes! While I love a fun pair of flip-flops or sandals as much as the next person, I unfortunately see the impact of wearing cheap, unsupportive shoes in the warmer months.
Those cheap, flat flip-flops that everyone seems to love to wear are horrible for arch support, contributing to plantar fasciitis and causing you to slip and get an injury from the lack of foot support. Slipping on the wrong pair of shoes week after week can result in pain that manifests itself in many parts of the body: feet, knees, thighs, hips, lower back and spine.
The good news is that you can opt for the sandals best for your feet – and even flip flops – without skimping on trendy and fun designs. And the best part is that you can purchase them right here from us!
Many of you know that through our partnership with Foot Levelers, we can create custom orthotics that fit into your shoes. However, most don't realize that Foot Levelers also creates orthotic sandals and flip-flops, by designing their own products and fitting their orthotics into some well-known brands such as Naot.
So let's take a look the sandals and flip-flops from Foot Levelers that we can help you get into right away.
Custom Flip flops
Foot Levelers offers a wide variety of hand-made flip-flops that come with a patented 3 Arch Advantage, providing support for all three arches of the foot. Besides arch support, they are also designed with a softer, more comfortable mid-layer than over-the-counter flip flops and shock absorption on heel-strike. And what I really love is that Foot Levelers custom-fits the strap for your feet – basically making them fit like they were made just for you…because they are!
Getting fitted for your new flip-flops is easy. We have the scanning kiosk right in our office. Getting scanned and fitted only takes a few minutes. And with the scans, I'll be able to help you choose the best flip-flops for your unique feet.
Not only will you get a great fitting pair of flip-flops – the styles are on trend with what you see in everyday retail stores. If you didn't know, you would think they were simply cute, stylish sandals (the orthopedic shoe look of your grandma is nowhere to be seen!).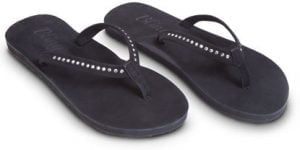 Most popular style: Bling
First custom orthotic flip-flop: Seabreeze
Great option for men: Catamaran or Maui
Flip-flops come in whole sizes only. You can view the entire line of custom orthotic flip flops here.
Custom Sandals
If you don't find flip-flops as comfortable or need a dressier summer shoe, we've got you covered! There are two great options to choose from, First, Foot Levelers has teamed up with a popular sandal brand, Naot, to offer custom orthotics built into their shoes' foot bed. Several Naot styles are available with a custom orthotic – including the Naot Paris, a nice heeled sandal you could wear with a dress or dress pants.
The second option is a truly custom sandal developed by Foot Levelers. This sandal, called Roanoke Sandalthotic® (named after the hometown of the company) comes in two colors and mirrors the style that many name brands are selling these days. The shoes are casual and comfortable with an anatomically-shaped cork-latex foot bed and adjustable straps.
As with custom flip-flops, we will scan your feet in our office and send off measurements to Foot Levelers to have your shoes custom-made.
Sandals come in both men's and women's styles and in whole sizes only. You can view both the Naot sandals and Roanoke Sandalthotic®'s product lines online.
RELATED: 5 Reasons why custom orthotics will change your life for the better
Your feet are your foundation. And the wrong shoes contribute to pain in many parts of the body aside from your feet. Custom orthotics provide you the support you need for pain relief and comfort. The orthotics we can fit you for here in the office will last a very long time – and a pair of custom orthotic flip-flops or sandals will be worth the investment in the benefits your body will receive.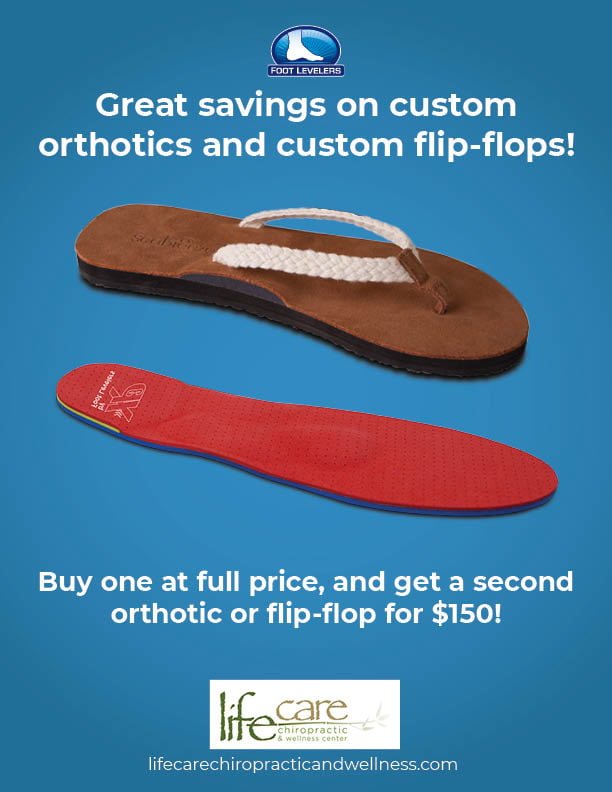 For the summer, we're offering a great deal for customers:
Buy one pair of custom orthotic shoes, flip-flops or sandals and get a second pair for $150! 
It's like getting two pair of shoes for the price of one!
You can access the entire orthotic catalog here…then stop in our office for a quick feet scan. We will scan your feet, place your order and you'll have your shoes back within a few weeks. Just in time for the pool – so don't delay!
Dr. Sharman