Gift giving is a challenge – especially for those in your life who basically have all the "stuff" that they need. So why not consider giving the gift of wellness this holiday season?
Here are three ideas for wellness gifts that the special people in your life are sure to enjoy! And all can be purchased at our office.
The gift of….better sleep!
Product: Pillowise Cervical Pillow
Cost: $119
More details: https://pillowise-usa.com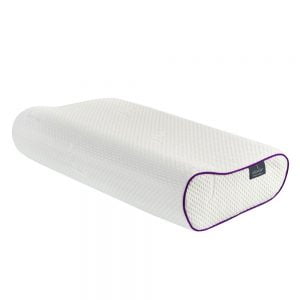 One of the issues I hear the most about from patients is poor sleep. For many, getting a good night's sleep is worth its weight in gold! So it's natural that the perfect pillow is one of my first wellness gift recommendations.
Pillowise Cervical Pillows are measured to fit your body – essentially, they are custom designed for YOU. We fit the pillow to your body at our office by taking measurements along with asking a series of questions about your sleep habits and environment. Most custom pillow products offer a few sizes while Pillowise has six! The Pillowise system yields the perfect pillow fitted to your dimensions, with optimal support to the cervical spine and head.
This attention to "fit" allows your muscles to relax during sleep…and provides the optimal resting space for your head and neck so you can have quality sleep. Our patients love them so much they often buy a travel size pillow too!
Pillowise has a money-back guarantee, and we have samples in the office so stop by and feel just how comfortable these pillows really are.
The gift of….reduced pain!
Product: Max and Stevens Full Spectrum CBD drops
Price: $55
More details: https://maxandstevens.com/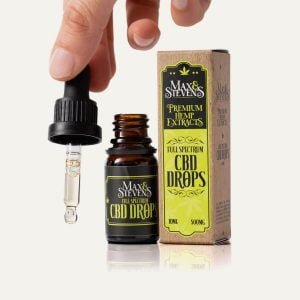 Sometimes our bodies need a little help recovering. Hemp products, or products made with CBD extract, have been shown to be beneficial, safe and effective at improving multiple conditions. Some of these include stress, anxiety, insomnia, chronic pain, inflammation, muscle recovery and migraine headaches.
So what makes this CBD product so special?
Unlike CBD cream, Max and Stevens drops can be taken both under the tongue AND used topically. When used topically, the drops help to reduce pain and inflammation locally. When used sublingually (or under the tongue) they helps reduce pain and inflammation systemically. As well, drops under the tongue can help with stress, anxiety and sleep.
The hemp extracts used in the Max & Steven's product are derived from premium, organically farmed hemp. They are grown and harvested by hand in North Carolina then very carefully extracted to retain the fullest possible expression of the whole plant. So with these CBD drops, you are getting more of the whole plant. The CBD drops are certified by third-party laboratory reports and have been proven safe and free from any heavy metals, pesticides, mycotoxins and residual solvents.
At our office, we'll show you how to measure on the dropper, determine the dosage and how apply the product topically.
The gift of….relaxation!
Product: Massage Wellness Package
Price: $360 for six-60 minutes massages, $540 for six-90 minute massages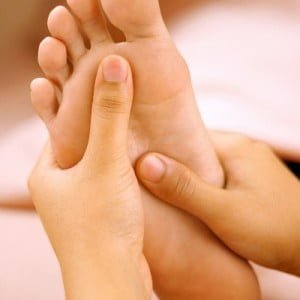 The benefits of a massage are well known. Many folks don't realize is that getting a massage regularly can do more for the body and spirit than a one-time massage for relaxation.
Regular massage can help healing and pain relief happen faster. Massage improves blood circulation. When you have more efficient blood circulation, oxygen and other nutrients are distributed throughout the body better. This helps in repairing tissue and hastens the recovery process.
By giving the gift of a package of massage therapy treatments, you can help a loved one truly be on their way to reduced pain, lower stress and of course, relaxation! Your recipient will have a year to use their massage wellness package. And if you'd rather use the six massage gift certificates to gift six people with massages, you absolutely can!
We hope these gift ideas help you spread wellness with the loved ones in your life. And take time to relax, reflect and enjoy this holiday season once the hustle and bustle has resided. Your body and mind will thank you!
Happy Holidays!
Dr. Sharman