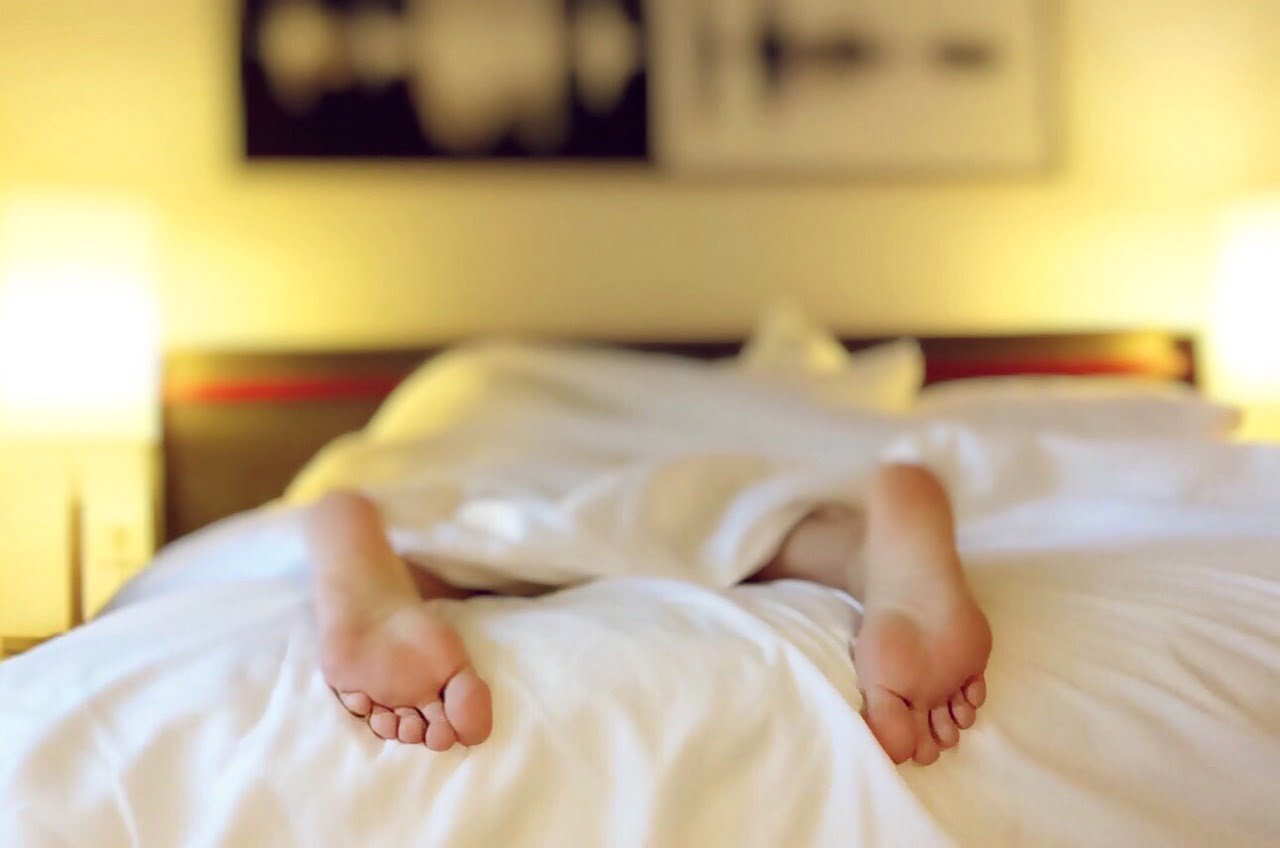 We've all heard that cliché, "You sleep for a third of your life".… or at least you should be sleeping about a third of your life!
I think we hear that saying so often that we forget the vital role sleep plays in our physical and mental wellbeing. The quality of our sleep really is critical to our quality of life. Sleep deprivation or lack of quality sleep can negatively affect cognitive function, immune function, growth and development in children and even increase our risk of all kinds of chronic diseases of aging.
So what can YOU do to improve the quality of your sleep? For starters, you need to understand what defines "good quality sleep".
Understanding good quality sleep
The National Sleep Foundation recently released the key indicators of good sleep quality, as established by a panel of sleep experts.
Sleeping more time while in bed (at least 85 percent of the total time)
Falling asleep in 30 minutes or less
Waking up no more than once per night
Being awake for 20 minutes or less after initially falling asleep
Sounds basic, but actually achieving all four indicators can be a challenge. Comfort is actually a big part of this, and while fundamental, many people are not actually sleeping on the most comfortable mattresses or pillows. Let's start there.
Choosing the right mattress
Mattresses can be a big investment, but I believe they are worth it. A mattress is a home product you are not only using almost all the days of the year, but something you use for 8-10 hours most days.
A proper mattress should be firm enough to support your postural curves but soft enough to give a little for your buttocks while on your back. When on your side, it should give a little for your shoulders and hips. Without that "give" or body-contouring, you may experience discomfort due to the pressure points created by lack contour.
Over time, I have developed a preference the Sleep Number bed. It is considered a hybrid and is comprised of foam and air chambers that have adjustable pressure you can adjust through a remote control. The firmness can be adjusted for your specific body and needs. Another plus is if you share a bed, your mate can adjust their side to whatever firmness meets their needs (including handling mates who snore). Sleep Number even has new technology that adjusts the firmness according to your positions at night and provides information about how well you slept. For those who have very specific needs that require their bed to be elevated into different positions, I believe that Sleep Number is the best in accommodating those needs.
I am also a big fan of the Tempur-pedic mattress. The heavy foam contours just right to your postural curves to minimize pressure points. It also reduces motion transfer so your movement won't wake your partner. Years ago, I had some patients complain that the heavy foam made it too hot while sleeping (actually a common complaint with foam mattresses). Tempur-pedic has been working on that issue, and I am told they have incorporated cooling and temperature-control technology into their mattresses.
Both Sleep Number and Tempur-pedic have a money back guarantee.  While both come with a hefty price tag, in my opinion either of these two are worth every penny. There are a host of other options out there with varying price points and this guide may help you in making a good mattress selection.
Choosing the right pillow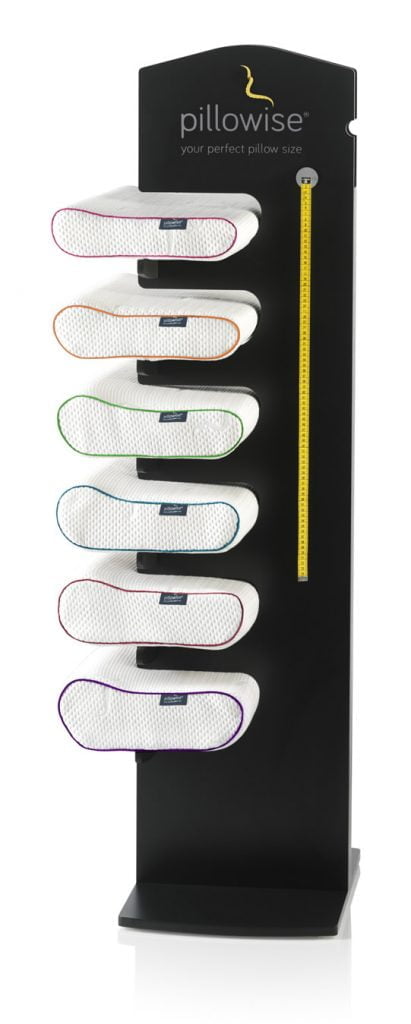 There are all kinds of great pillows on the market, but also some not so great ones. A lot of my patients buy pillows after hearing commercials and are often disappointed that they don't live up to the claims. I recommend looking for a pillow that properly supports the neck and keeps the body in optimal alignment throughout the night.
We are distributors for two of my favorites and carry them in the office: the Therapeutica Pillow and the Pillowise pillow. Both of these pillows require a "fitting" to insure each patient gets the right pillow for their body. We take measurements for both back and side sleeping and put those measurements into the context of whether a person's mattress is soft, medium or firm. Both of the Therapeutica and Pillowise pillows keep the neck and shoulders in optimal alignment during sleep. They each support the postural curve of the neck as well as fill up the right amount of space between the shoulder and neck while side sleeping.  We find that most patients love their pillows when they have been properly fitted!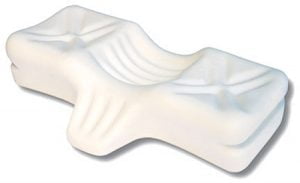 Patients with hip and low back pain often find that placing a pillow, also known as a leg spacer, between the knees while side sleeping is helpful. Leg spacers keep the spine and hips in better alignment taking pressure off of both! You can even choose one that has straps to keep it in place!
So get comfortable as your first step in gaining good quality sleep. Next month, I'll share some additional insights on how to improve your sleep quality. Stay tuned!
Dr. Sharman